I have a Night Owl DVR Security system. Can save it's video to a USB flash drive. The file names end in .264 but when I went to open one with VideoReDo bata I still get a "Unable to open file" I don't know why when a H.264 is right on the start up of VideoReDo.
Any one know what could be wrong.
I did a little screen print and will put it in here. My help.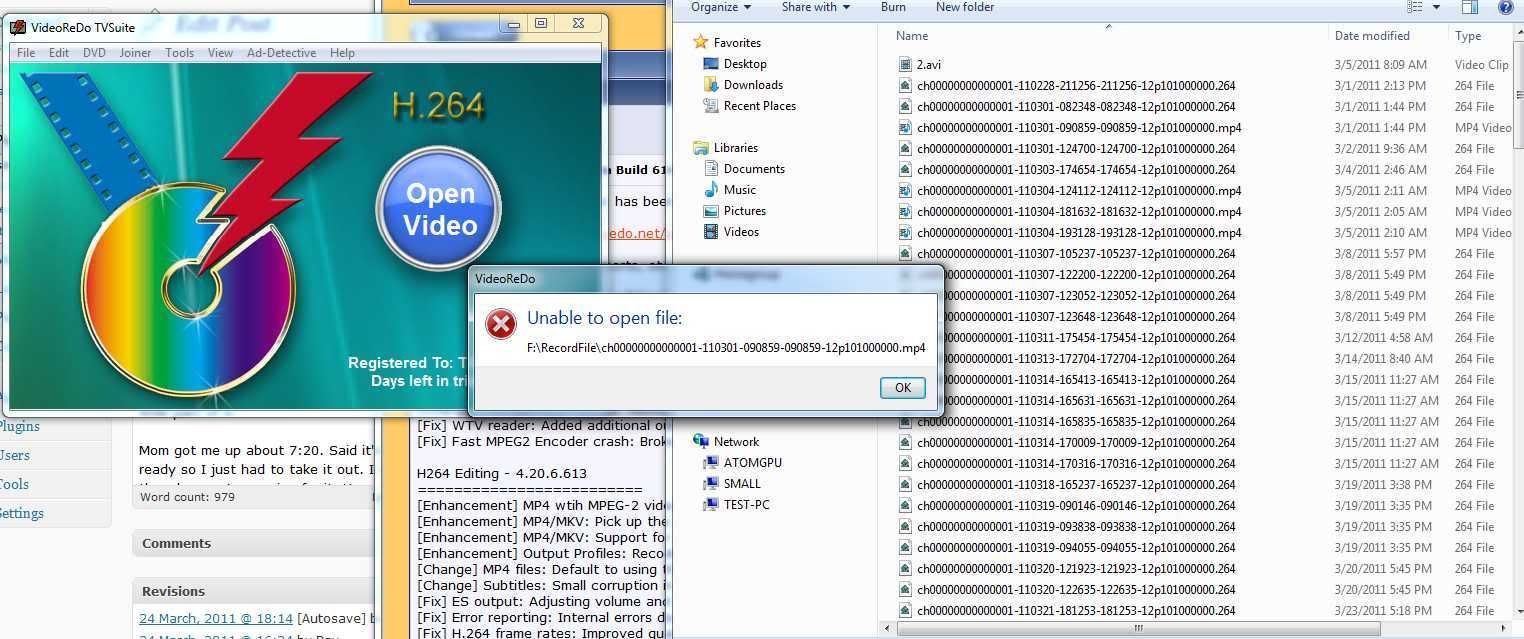 It would be super to edit the video from this with VideoReDo. I upgraded to the H.264 thinking it would.
-Raymond Day